WE ARE FULLY QUALIFIED INSTRUCTORS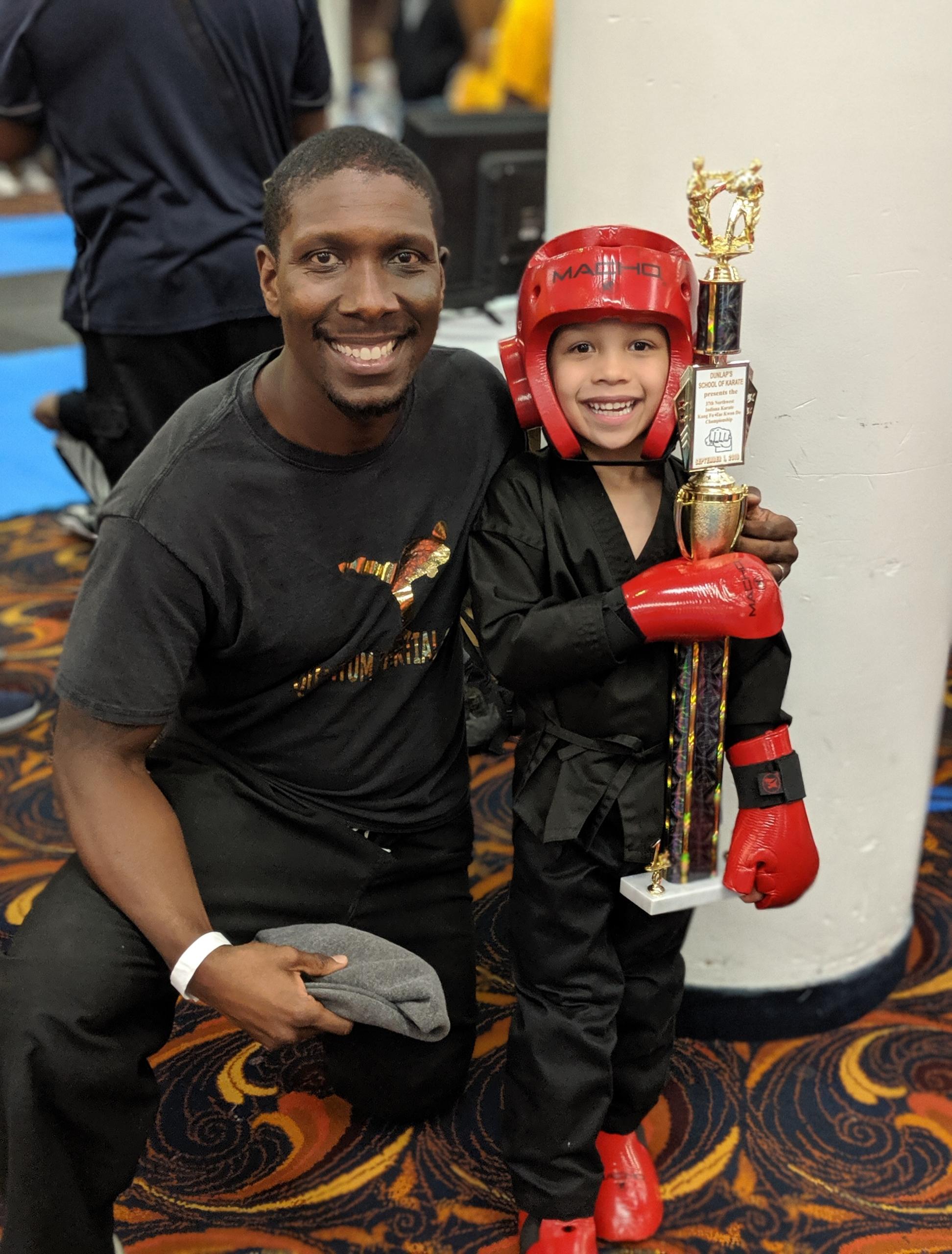 SENSEI,
MARQUINN McDONALD
Sensei Marquinn McDonald is a martial arts expert and owner and lead instructor of Quantum Martial Arts and Fitness. Marquinn is a certified 5th degree black belt and black belt instructor through the American Karate Association. He has studied martial arts for the last 35 years in a variety of styles. He was trained in Shorin-Ryu Karate under Larry C. Tankson, the AVM (Air Vision & Motion) System of Self-Defense under Terry Pointer, Brazilian Jiu-Jitsu and Grappling under William Lowell Von Hoene and Eugene Anthony and Muay Thai under Clyde Smith. Over the last 20 years, Marquinn has studied boxing under the tutelage of Anthony Ivory Muhammad. Marquinn has been teaching and training children and adults in the martial arts since 1997. He's studied at the National Academy of Sports Medicine (NASM) and has trained Chicago Police Officers, Cook County Sheriffs and security professionals in martial arts and fitness.
Marquinn is a 2002 SKIL World Champion and has won multiple national championships and titles in sport karate. In addition to his karate titles, he is a 2014 Chicago Golden Gloves runner up and he continues to compete in sport karate and boxing to this day. His studies in the martial arts has brought a progressive blend of Shorin-Ryu Karate, boxing, kickboxing, and Brazilian Jiu-Jitsu/grappling to his program.
In addition to his career in martial arts, Marquinn has 20+ years of experience doing security and executive protection. Over the years, he has done security at a number of nightclubs and after hour establishments. He did security for the 2015 Black Friday March on the Magnificent Mile in Chicago. During the 2019 Chicago Mayoral campaign, Marquinn headed the security detail for mayoral candidate Amara Eniya.
Marquinn has always had a passion for his community and has either worked or volunteered in spaces that allow him to give back. While at World Sport Chicago he mentored and trained young men participating in the Becoming A Man (B.A.M.) Mentoring Program. He was the life skills and martial arts instructor for Chatham Academy High School, an alternative school on the south side of Chicago. He is the former president of M.A.S.K Men (Moms Against Senseless Killings). Marquinn contributed as a community member in the new Use of Force Guidelines for the Chicago Police Department. He also strongly considered becoming a Chicago Police Officer. His journey through the application process was documented on a VICE News episode on January 18, 2017. Marquinn currently volunteers as community patrol in his Bronzeville neighborhood in Chicago.
MEET THE TEAM
Our Instructors Are Ready to Teach YOU!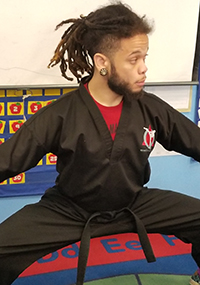 Sensei, Brandon Grach
1st degree black belt
Sensei Brandon has been practicing Karate since the age of 4. He has competed in karate around the world since childhood. Karate is his passion and he loves teaching.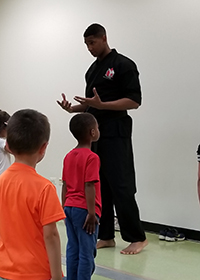 Sensai, Raizen King 
2nd degree black belt
Sensei Raizen has been practicing Karate since the age of 3. He also specializes in teaching gymnastics to children 3 and older and is our forms / kata coach.